January 20, 2018 · Written by Foodtolive Team
3 Easy Healthy Chocolate Desserts You Can Eat Without Guilt
Few people realize that chocolate and tasty treats overall can be not only low-fat, but also genuinely good for you. These easy healthy chocolate desserts prove this 100% and they can be enjoyed by everyone.
Easy Healthy Chocolate Desserts to Enjoy Anytime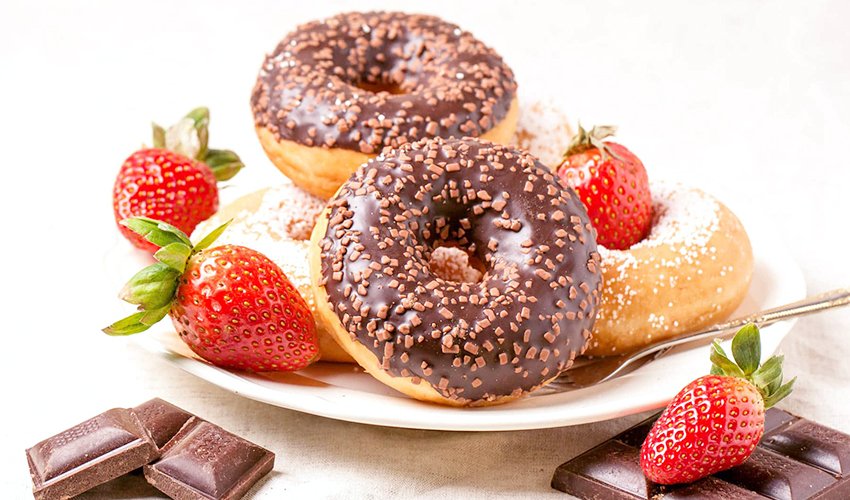 Chocolate Doughnuts: Vegan and Nutrition-Dense
Ingredients:
1 cup organic chickpeas (cooked)
¾ teaspoon baking powder
¼ teaspoon baking soda
½ cup almond milk (unsweetened)
1 teaspoon apple cider vinegar
2 tablespoons vanilla extract
½ cup sugar
½ teaspoon salt
¾ cup vegan chocolate chips
1 cup whole-wheat flour
Ingredients for frosting:
½ cup vegan chocolate chips
1 tablespoon almond milk (unsweetened)
½ tablespoon vanilla
¼ cup sugar (powdered)
Instructions:
Pulse together all ingredients except chocolate chips and flour in a blender until smooth.
Melt chocolate chips in a microwave and pour liquid into the blender. Pulse again.
Combine with flour.
Bake in specialized doughnut pans (oiled) at 350F in a preheated oven for 8-10 minutes.
Cool for 5 minutes before removing from the pans.
Make frosting by mixing all ingredients in a bowl (melt chocolate chips first).
Truth be told, this is one of the high-calorie easy healthy chocolate desserts as an average doughnut will be about 180 calories. However, compared to the 270-calorie one from Dunkin Doughnuts, this one is a treat. Also, you get all the benefits of fiber and protein from chickpeas.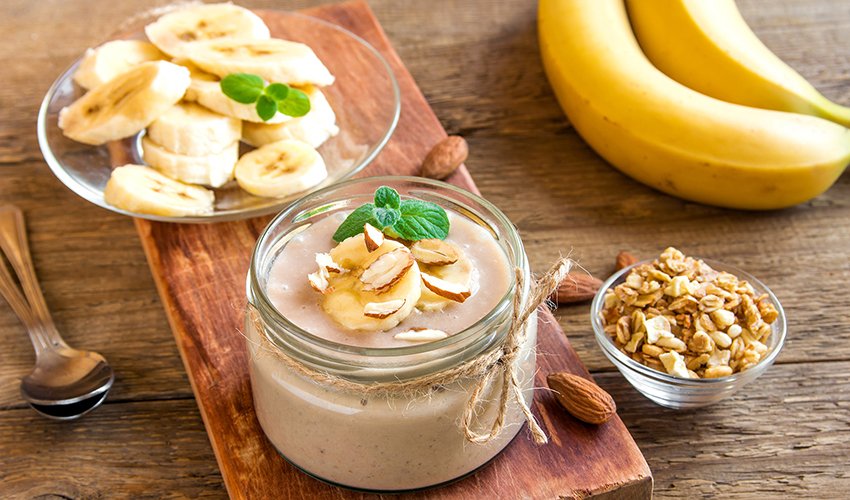 Banana and Almond Butter Bites
Ingredients:
2 bananas
1/8 cup applesauce (unsweetened)
1/8 cup almond butter
1 cup dark chocolate chips
Instructions:
Slice peeled bananas into pieces about a quarter inch thick.
Mix almond butter with applesauce.
Make mini-sandwiches with banana slices and butter.
Place sandwiches on a board covered with parchment and freeze for 30 minutes.
Melt chocolate chips (or a chocolate bar if you have it) in a microwave and dip the sandwiches into it.
Put the chocolate-coated sandwiches back into the freezer for 15 more minutes.
This one is the winner among easy healthy chocolate desserts for those who want a low-calorie treat. One sandwich will be about 50 calories, and it tastes incredible.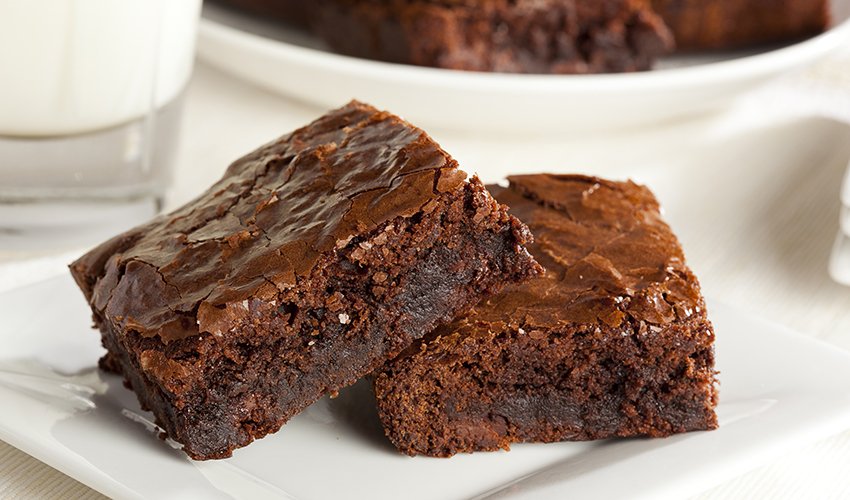 Veggie Brownies
Ingredients:
1 tablespoon organic ground golden flaxseed
1 cup whole-wheat flour
3 tablespoons water
1 cup sugar
½ cup cocoa powder
½ teaspoon baking powder
½ teaspoon salt
½ cup olive oil
1 teaspoon vanilla extract
¼ cup vegan chocolate chips
1 zucchini
Instructions:
Mix ground flaxseed with water in a small bowl.
Combine the rest of dry ingredients in a large bowl.
Puree the zucchini in a blender.
Add olive oil, flaxseed mixture, and vanilla extract. Process until smooth.
Combine wet and dry ingredients thoroughly and fold in chocolate chips in the end.
Bake for 15 minutes at 350F in a pre-heated oven.
Let cool for 15 minutes before cutting into pieces.
This is a chocolate indulgence, but this dessert offers a great alternative to regular brownies. You get plenty of dietary fiber from zucchini and a delightful taste that can't be compared to anything.