May 10, 2017 · Written by Foodtolive Team
3 Dried Mango Slice Recipes Your Kids Will Love
Learning a few dried mango slice recipes is a great idea for every parent as this fruit is packed with nutrients and great for health. Great tropical desserts and snacks for children to enjoy while watching cartoons about exotic lands will become a powerful tool in your master plan to teach kids how to eat healthy. It's also delicious, so you'll have no trouble motivating your kids to eat the dish. 
3 Sweet Dried Mango Slice Recipes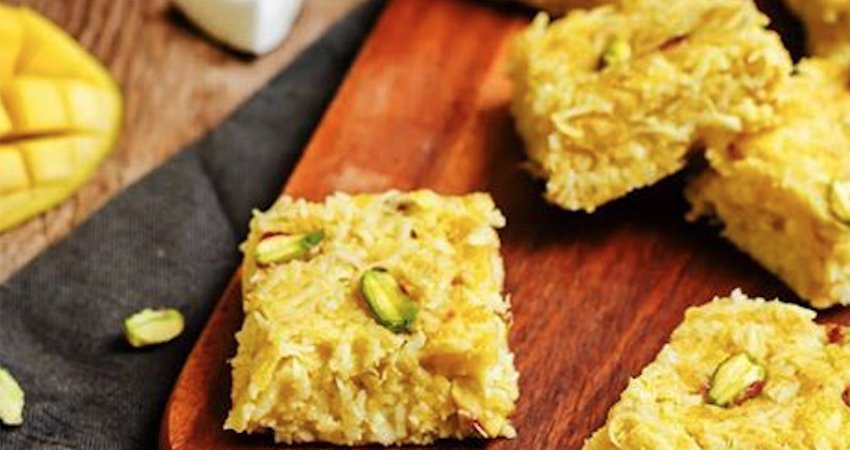 Dried Mango + Coconut + Quinoa Cookies
Ingredients:
¾ cup quinoa
1 cup flour
½ cup ground flaxseed
1 ½ cups water
½ cup coconut nectar
½ teaspoon coconut extract
2 tablespoons grape seed oil
2 teaspoons vanilla extract
½ cup shredded coconut
2/3 cup dried mango slices (diced)
Sponsored by Food to live
Instructions:
Pour water into a small saucepan, add quinoa, and bring to a boil. Simmer for 15 minutes. Let cool.
Mix ground flaxseed and flour. Then, add 1 ½ cups quinoa and combine carefully.
Stir together coconut nectar, extracts, and oil.
Combine both bowls to make the dough. Add diced mango slices and shredded coconut.
Scoop the dough by a spoonful onto a baking sheet covered with greased parchment and bake your cookies for 20 minutes in a preheated oven at 350F.
Let the cookies cool completely before serving and store them in the fridge for up to 2 weeks. They would make a great snack to pack a school lunch or to share with your kids' friends on a trip.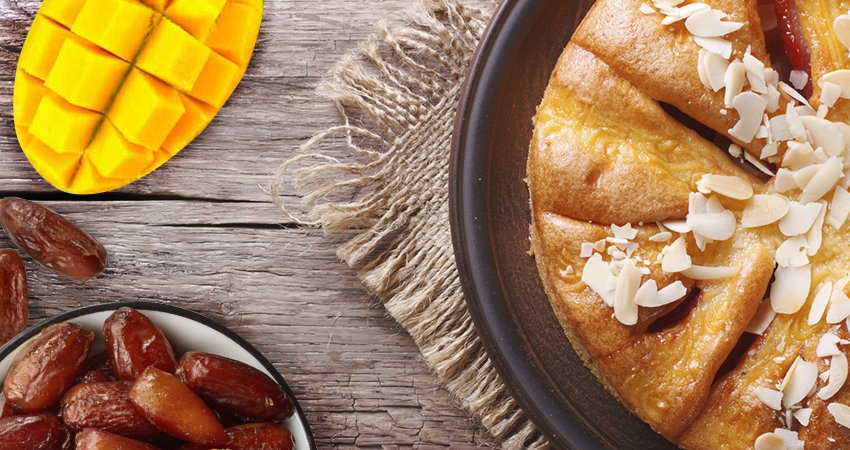 Raw Mango + Almond Pie
Ingredients:
1 cup shredded coconut
1 cup raw almonds
½ cup dates (pitted and chopped)
¼ teaspoon sea salt (finely ground)
1 ¼ cups dried mango slices
3 cups fresh mango (chopped)
Instructions:
Grind almonds in a blender or food processor.
Add coconut, dates, and salt, and keep blending until relatively smooth.
Put the mass into a pie pan and press the crust into the bottom and walls with your fingers. Put into the freezer.
Meanwhile soak dried mango slices for 15 minutes before draining and letting them dry a bit.
Process dried mango in a blender before adding fresh fruit and processing them together.
Put the filling into the crust and refrigerate for no less than 2 hours.
This is one of the best dried mango slice recipes for raw vegans and makes a great healthy food for kids who are transitioning into this lifestyle.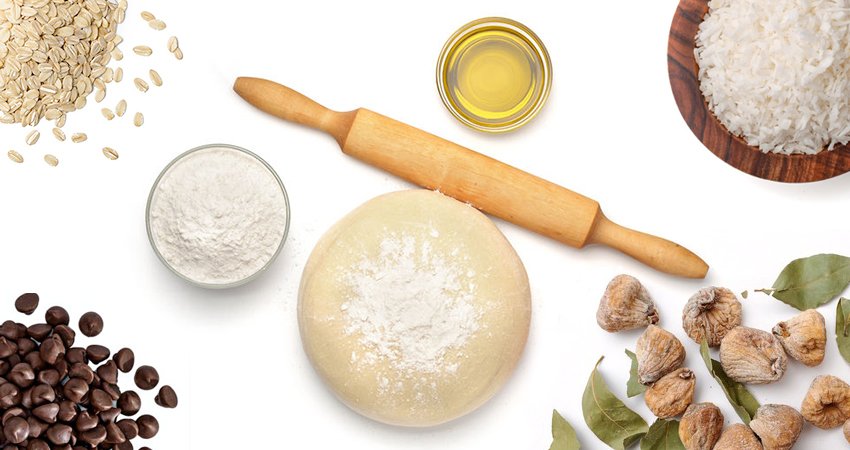 Raw Mango Energy Bites
Ingredients:
1 cup oats
½ cup ground flaxseed
½ cup shredded coconut
¾ cup dried mango (chopped)
20 dried figs
¼ cup coconut oil
¼ cup honey (or other sweetener of choice)
1 teaspoon vanilla extract
¼ cup chocolate chips (optional)
Instructions:
Process figs, coconut oil, honey, and vanilla extract in a blender.
Mix the rest of the ingredients in a large bowl.
Combine the ingredients and form small energy bites with your hands.
Refrigerate for 30 minutes.
These treats can keep for a week in an airtight container in the fridge.
Cooking together is a great way to get your kids to eat healthier. It's also a good bonding exercise for a whole family or a group of friends, so you can enjoy it when your children's classmates come over.