May 02, 2016 · Written by Foodtolive Team
3 Delicious Vegan Cake Recipes for Any Kind of Party
Some people think that vegan baking is impossible, but with the ingredients available today and a bit of creativity, you can create delicious masterpieces that are completely free from animal-based products. Our collection of simple and tasty vegan cake recipes will help you make a dessert you can proudly present at any party.

Gluten-Free Vanilla Cake
This amazing treat is relatively easy to make and it's so delicious, it would disappear from the plates in an instant.
Ingredients:
¾ cup brown rice flour
½ cup coconut flour
¾ cup tapioca flour
1 cup organic cane sugar
½ teaspoon sea salt
1 teaspoon xanthan gum
1 teaspoon baking powder
1 teaspoon baking soda
½ cup coconut milk
1 cup warm water
1 tablespoon vanilla extract
3 tablespoons plant oil (choose whichever kind you like best)
1 teaspoon lemon juice
¼ cup applesauce (unsweetened)
Instructions:
Mix coconut milk with lemon juice and preheat the oven to 375 F.
Mix all dry ingredients together thoroughly.
Gradually add liquid ingredients to the dry mix. Use an electric mixer to ensure a smooth texture.
Put the batter in a pan and bake for about 30 minutes.
Let the piece cool and decorate it however you wish.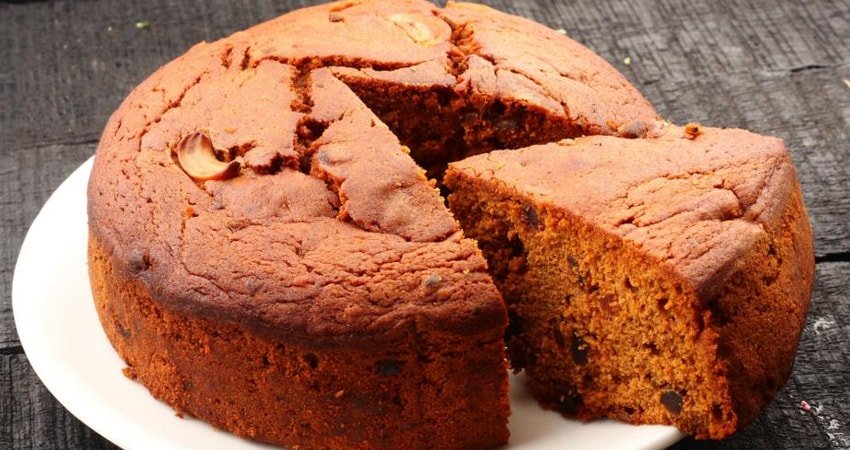 Bare Cupboard Cake
This is one of the vegan cake recipes that even non-vegans enjoy. It's incredibly aromatic and will lift your mood even on a cold winter night.
Ingredients:
1 cup caster sugar
½ teaspoon nutmeg
½ teaspoon cinnamon
½ teaspoon allspice (ground)
½ teaspoon sea salt
2 tablespoons oil
350 ml water
250 g flour (any kind)
174 g raisins
1 teaspoon baking powder
1 teaspoon baking soda
Instructions:
Preheat the oven to 375 F and grease a cake pan.
Combine oil, sugar, spices, raisins, water, and salt in a saucepan while holding it over medium heat. Stir thoroughly and bring the mix to a boil. Leave boiling for 5 minutes and let it cool.
Whisk together flour, baking soda, and baking powder. Then, gradually, add the dry ingredients to the cooled mix.
Transfer the batter to your prepared pan and bake your delicious cake for 20 minutes.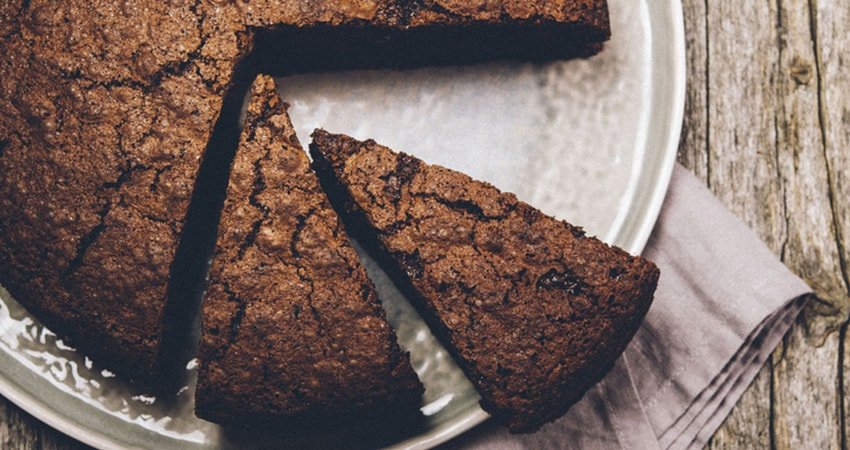 Vegan Chocolate Cake
If you love chocolate, this would be one of the best vegan cake recipes for you. Making this treat takes about an hour, but the amazingly delicious result is definitely worth the wait.
Ingredients:
200 g flour
200 g caster sugar
1 teaspoon baking soda
½ teaspoon salt
4 tablespoons cocoa powder
1 teaspoon white vinegar (distilled)
1 teaspoon vanilla extract
5 tablespoons vegetable oil
250 ml water
Instructions:
Mix dry ingredients carefully.
Gradually add water, oil, and vinegar. Use an electric mixer to ensure the batter is perfectly smooth.
Preheat your oven to 375 F and bake the cake for about 45 minutes.
Let the piece to cool and enjoy your incredible chocolate cake.