July 20, 2016 · Written by Foodtolive Team
3 Best Pumpkin Seed Butter Recipes for Your Family
Health benefits of pumpkin seeds (pepitas) are well-known but eating them as snacks or adding to salads gets boring real fast. Today we will share with you some recipes that will allow you to enjoy this great food by turning it into delicious butter. We offer a collection of our favorites so that you can choose the best pumpkin seed butter recipe for you.
Note that this kind of product is much healthier than butter made from animal products and it contains a different kind of fats, which means it's not as 'bad' for your figure. In addition, there are many flavors of it and you can make your own unique recipe by adding your preferred herbs.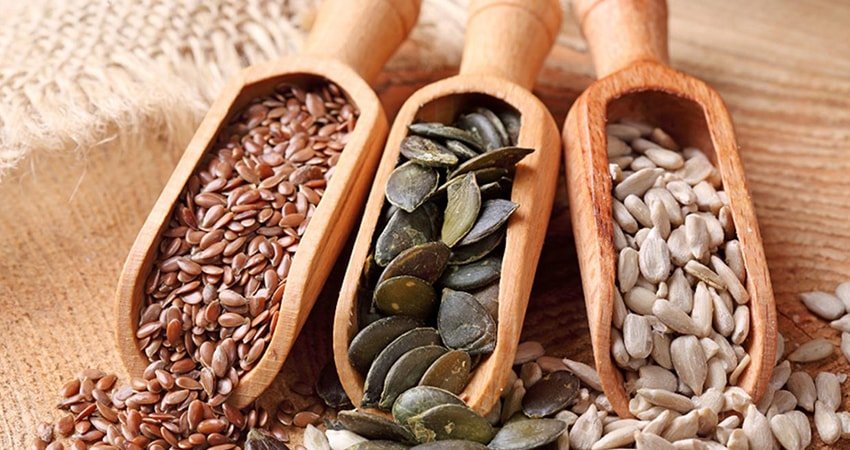 Flax, Sunflower, and Pumpkin Seed Butter
Ingredients:
1 cup pumpkin seeds (raw)
½ cup sunflower seeds (raw)
¼ cup flax seeds (ground)
¼ cup plant oil (pumpkin seed, safflower, canola, or sunflower)
Salt to taste (optional)
Sweetener, like honey or agave syrup (optional)
Instructions:
Roast sunflower and pumpkin seeds.
Be sure to stir frequently and remove from heat when the seeds become fragrant. Let the seeds cool.
Combine sunflower and pumpkin seeds with ground flax seeds in a food processor.
Process for about a minute slowly pouring the oil into the mix.
Process for 5 more minutes until the mixture becomes smooth
Taste and add salt or sweetener if desired.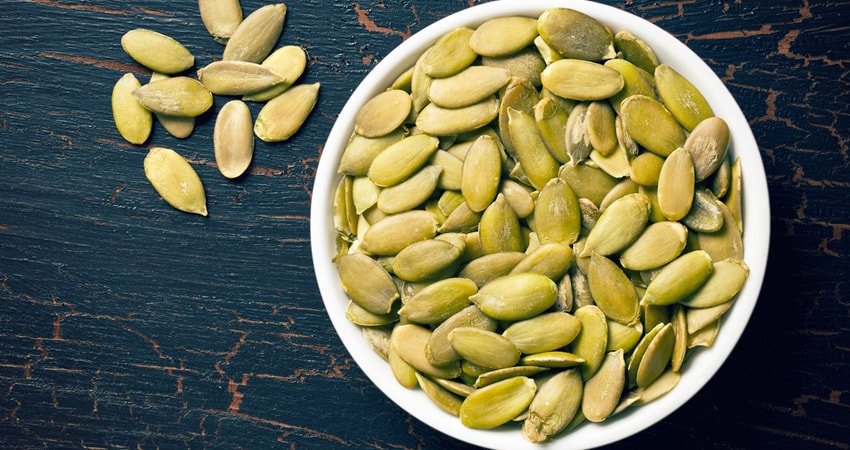 Spiced Pumpkin Seed Butter
Ingredients:
3 cups roasted pumpkin seeds (may be salted)
½ teaspoon cinnamon (ground)
¼ teaspoon ginger (ground)
¼ teaspoon nutmeg (ground)
1/8 teaspoon cloves (ground)
1/8 teaspoon allspice (ground)
2 teaspoons maple syrup
2 tablespoons vegetable oil 

Sponsored by Food to live
Instructions:
Roast the seeds as you like and combine them with other ingredients in a food processor.
Process for as long as needed to produce a smooth butter-like mass.
Stop occasionally to add oil and scrape the mix from the walls of the processor.
Note that it's important to use a neutral oil because it will affect the taste.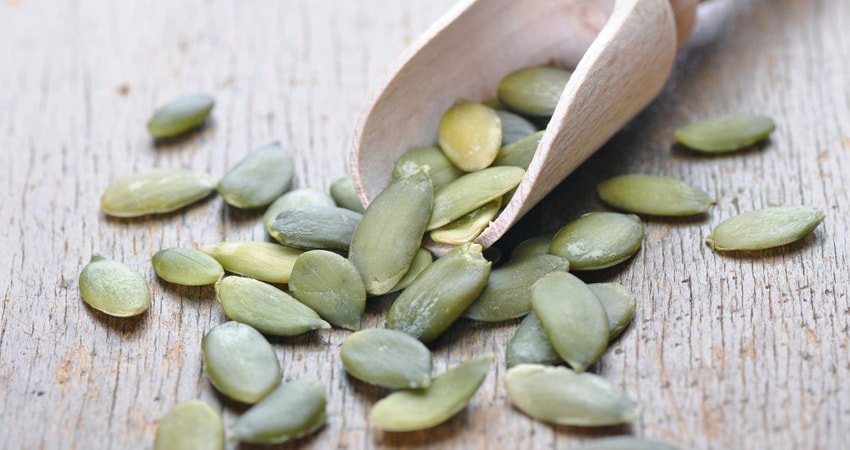 Chocolate Pumpkin Seed Butter
Ingredients: 
2 cups pumpkin seeds
1 ½ tablespoon coconut palm sugar
1 ½ tablespoon cocoa powder (unsweetened)
¼ teaspoon salt
1 tablespoon coconut oil (liquid)
Instructions:
Roast the seeds and let them cool.
Process the seeds until they turn into a relatively smooth mass.
Add the rest of the ingredients and continue processing until the texture becomes butter-like.
Any type of pumpkin seed butter must be stored in an airtight container in the fridge. It should keep for about 2 weeks.
Enjoy being a vegan and introduce your family to other delicious dishes with our special recipes of vegan cakes. You may also check out our almond flour recipe ideas.